Samsung Solo Micro Wave Oven MW73AD-B/D2, 20 L. Oven/steam oven/baking tool/MICROWAVE OVEN/electronic oven/electric oven/Smart Microwave Oven.
Sold by: Electro Needs
Product ID: 1669177759748
Product Details:
Slim and modern designed
Fit for Any Kitchen Space
No Corner, No Dirt
Sense of Style is Extending
Technical Info
Capacity 20 Liter
Power Level 6
Power Source 230V/50Hz
Power Consumption 800 W - 1150 W
Feature
Door Type Push
Control Type Membrane
Auto Cook Menu
Cavity White Epoxy
Reheat
Auto Defrost
End Signal
Eco- Button Save the standby power up to 40% Off
Fit for Any Kitchen Space
The slim size exterior takes up less space, thus is in harmony with every kitchen interior.
Push & Save
Eco Button enables you to save the standby power up to 40% off. Just push, and save the money, the power, and the earth.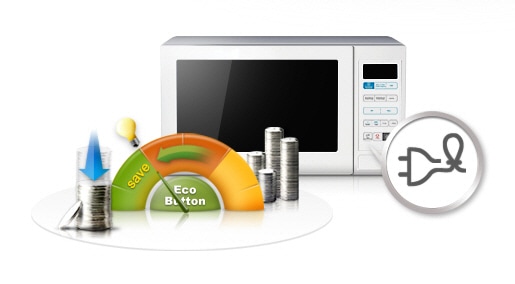 No Corner, No Dirt
Wipe the cavity round. Because the inner cavity has no corner, cleaning is very easy with no spots left.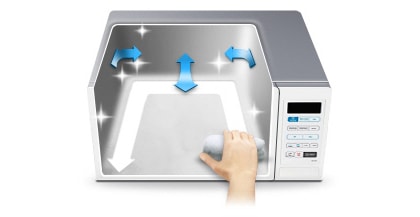 From frozen to fresh in no time.
Defrosting isn't just time consuming, it's unpredictable. More often than not you end up with food that's soggy in some spots and rock hard in others. But Samsung's Rapid Defrost feature lets you defrost frozen foods quickly and evenly, returning foods to their fresh, pre-frozen state and paving the way for a delicious dinner.
Child safty lock
Samsung ovens are childproof with special safety locks to keep little hands away from danger.

Three Waves are Better Than One.
At Samsung, we pride ourselves on improving every product we make with innovative technologies. Our Triple Distribution System ensures that everything from pizza to warm milk comes out perfectly prepared and delicious every time thanks to three microwave distribution points. With our microwave ovens, you'll enjoy consistently even, thorough cooking.